Description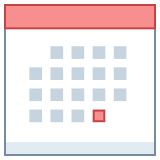 IMPORTANT BEST BEFORE DATE INFORMATION
Date formats in India are different - the date printed on the item is the manufacturing date. The best before date is usually 9-12 months after this.
Back in the Nineties the Milkybar Choo was the classic go to White chocolate finger snack somewhere between a fudge bar and a chewy curlywurly. Sadly it slipped into the sands of time as Nestle discontinued the product much. to the dismay of thousands of consumers. There is even a petition with nearly 6,000 signatures at https://www.change.org/p/nestl%C3%A9-bring-back-the-milkybar-choo One fan desperately quoted as saying 'This was my fave chocolate by far!! Why would they discontinue the best thing they've made?'
Fear not, fast forward to now and its back but this time its made in India! Here at Value Superstore we are on the Choo Choo train with boxes of these tasty little guys. You can now get them in a variety of flavours from the original to strawberry, and, even mango. So if you want a trip back to the 90's and are craving some sugar fuelled good times why not treat your self to Milkybar Choos from us!
A Brief History Of Milkybar: According to Nestle.com Launched in 1936, Milkybar is Known as being the first white chocolate, it was created by Nestlé as Nestrovit, then later launched as a confectionery brand. In 1940 Milkybar was launched in the UK and Switzerland simultaneously, but was known as Galak on the continent. It was named Galak after a condensed milk company that Nestlé had acquired in the Netherlands. During 1961 The first Milkybar Kid TV ad aired with Terry Brooks in the saddle as the star. By 1972 Milkybar had become Nestlé's best-selling confectionery bar.
Please Note: Confectionery Dates in India have a different Format. The date of Manufacture is listed NOT the BEST BEFORE. Chocolate is recommend fresh for Nine months after date of Manufacture. Made in India
Sugar, liquid glucose, Hydrogenated, vegetable, fats (contain sesame oil). Milk Solids (13.4%), invert sugar colour(162) & emulsifier (soya lacthin)
Delivery
📦 Free DPD delivery on orders over £50 

📦
We charge delivery separately to make sure we're
great value on the brands you love
. We have a minimum spend of £50 to qualify for free next working day DPD delivery. A delivery charge applies to all orders under this amount. Our delivery partner, DPD, will provide you with a 1 hour delivery window. They'll require you to sign for your delivery too.
We do not dispatch or deliver on weekends, so if your order is placed on Friday it will be delivered Monday. If your order is placed after 2pm on Friday or over the weekend it will be delivered Tuesday.
Orders over £50
Next Working Day (Order Before 2pm)
Mainland UK - FREE
3-5 Working Days (Order Before 2pm)
Scotland Highlands and Islands - £12.95
Isle of Wight - 
Temporarily unavailable
Northern Ireland -
Temporarily unavailable
Whilst we will dispatch your order the same working day when ordered before 2pm, we cannot guarantee that your order will be delivered next day due to courier delays. Please note that our working days are Monday - Friday, we do not ship on weekends or bank holidays, if you order after 3pm on Friday then your order will be dispatched on Monday.
Orders under £50
Next Working Day (Order Before 2pm)
Mainland UK - £5.95
3-5 Working Days (Order Before 2pm)
Scotland
 Highlands and Islands - £12.95
Isle of Wight - 
Temporarily unavailable
Northern Ireland - Temporarily unavailable
Check out our
delivery information
for Scottish postcode details and delivery exclusions to Northern Ireland.
Ingredients & Allergens
Whilst we have made every effort to ensure the accuracy of the product information provided, products and their ingredients may change. All information was correct at the time of publishing. You are advised to always read the product label for ingredients, nutrition, dietary claims and allergens.
Where a product has been tagged with 'Halal', 'Vegan' or other dietary requirements, we have done this to the best of our knowledge, please always read the packaging to check suitability. In some cases the product may not be Halal or Vegan certified, but to our knowledge is suitable.
If we've made a mistake - please let us know so we can put it right! We are unable to accept liability for any incorrect information. Our team are always able to check current stock should you have any questions.